New Dinosaur Species With Huge Nose Discovered In Utah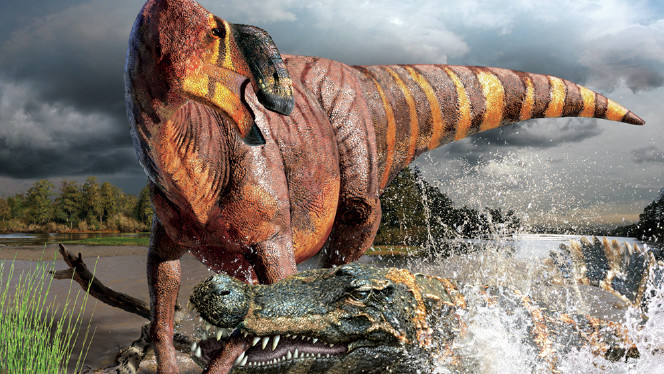 Add one more species of dinosaur to the growing list of ancient beasts that inhabited Utah. Paleontologists from
Brigham Young University
and North Carolina State University recently identified fossils from a strange creature that has been named Rhinorex condrupus, which directly translates to "King Nose."
Many news outlets around the country are reporting on the find.
This report from KSL.com
has good detail. Below are excerpts.
"This dinosaur has huge nostrils," said Rodney Scheetz, curator of BYU's Museum of Paleontology, according to the news release. "The skull has huge narial openings, but we can only guess what the soft tissue looked like.
The Rhinorex condrupus was estimated to be 30 feet long and 8,500 pounds. It dwelled in swampy areas and was a herbivore, according to the BYU news release.
BYU paleontologists unearthed the dinosaur at Neslen Formation above the slopes of the Book Cliffs in eastern Utah.