Winter Adventure At Hardware Ranch And Antelope Island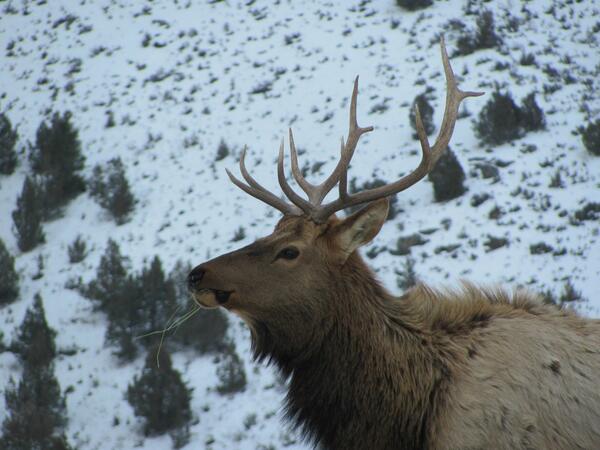 Photo courtesy Utah Division of Wildlife Resources
Hardware Ranch
opens tomorrow, Dec 13, for the 2013-14 season.
The annual Hardware Ranch Elk Festival will run Dec. 14 from 10 a.m. – 2 p.m. The ranch and festival offer great opportunity to view and photograph wild elk while enjoying sleigh rides and other winter activities. See the
Hardware Ranch website
for details.
Hardware Ranch Wildlife Management Area is an important elk refuge operated by the Utah Department of Wildlife Resources. It is located in the mountains southeast of
Logan
. Elk congregate in the meadow at the ranch, where it is easy to see them. Large bulls can usually be found among the wintering animals.
Antelope Island
Surrounded by the fifth saltiest body of water in the world, Antelope Island sports no less than 40 natural springs that support an abundance of flora and fauna. Bison dot the snow and grass covered hills, mule deer flick their ears, native antelope play, and coyote howls carry on the crisp air. Porcupines slumber in trees lining the road to Garr Ranch while birds flit, soar, call and congregate. Nowhere else in Utah will you see such diverse wildlife so close to dense population. Bring your binoculars.