Utah Has Snow!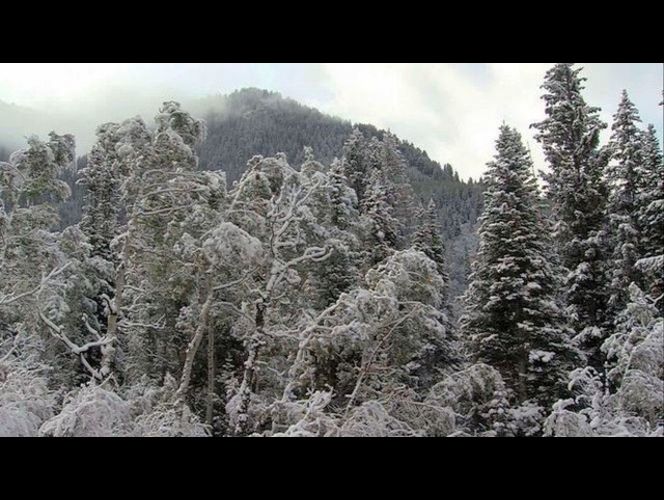 Photo courtesy of KSL
A cold storm moved in yesterday and high elevation spots have snow this morning. It is clearly visible on the mountains from
Salt Lake City
. Our
ski resort towns
received considerable snow, as did other communities at similar elevations.
The Deseret News has
this photo essay
about the snow, including some fun photos.
KSL TV has
this report about the snow
, complete with video and tips about safety. (People always drive a little crazy during the first few storms of the season.)
Scattered rain and snow showers are expected tonight. By morning, many bench areas in northern Utah will have a dusting of snow.
It is early in the season and this snow will probably all melt (perhaps some will stay in shady areas at the highest elevations). But more will come and it will soon start to stick. Weather conditions were wet during late summer and fall is starting off with a bang.
Our ski resorts usually start opening during mid or late October. If weather projections hold, we might have an early ski season and abundant snow.