Yellowstone National Park Roads Open On Schedule Despite Budget Cuts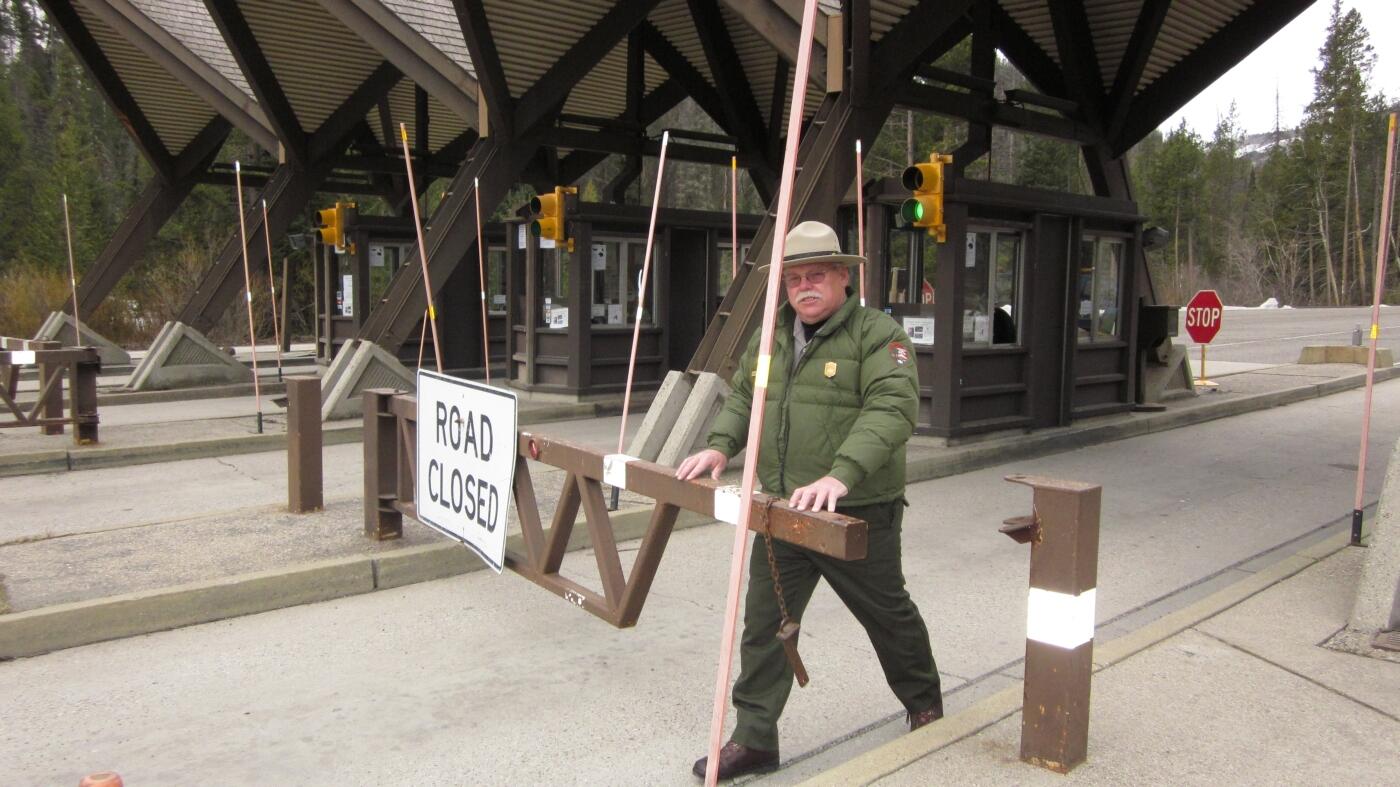 Photo courtesy Yellowstone National Park
The East Entrance to
Yellowstone National Park
opened today as scheduled. The South Entrance will open on Friday, May 10, weather conditions permitting.
Budget cuts had prompted the park service to delay plowing roads, and that threatened to keep the park closed, but local communities and businesses pitched in to push snow off access roads.
The Park Service provided the news release below:
Yellowstone's East Entrance Opens Friday, May 3
The East Entrance to Yellowstone National Park will open for the season on Friday morning, May 3, as originally scheduled.
As of 8:00 a.m. Friday, visitors will be able to travel through the park's East, West, and North Entrances to many popular park destinations including Old Faithful, the Grand Canyon of the Yellowstone, Norris Geyser Basin, and Fishing Bridge. The road from the park's North Entrance at Gardiner, Montana through Mammoth Hot Springs, and on to the Northeast Entrance and the communities of Cooke City and Silver Gate, Montana, is open all year.
Budget cuts due to the impacts of sequestration prompted the park to take many administrative actions and make changes to park operations for this season. This included delaying the start of plowing which pushed back the scheduled opening of roads by one to two weeks.
However, the park's East and South Entrances are now set to open as originally scheduled thanks to the support of the communities of Cody and Jackson, Wyoming, who provided funding which allowed Wyoming Department of Transportation crews and equipment to join the National Park Service in clearing snow from some park road segments.
Travel through the South Entrance to Grant Village, West Thumb Junction and on to Fishing Bridge and across Craig Pass to Old Faithful is set to open as originally scheduled on Friday, May 10, given favorable weather conditions.
Visitor services throughout the park are opening for the season. Operating dates and hours are available online at http://www.nps.gov/yell/planyourvisit/ocd_locale.htm or by consulting the free park newspaper, provided to visitors at each entrance station.
Visitors should be aware that spring in Yellowstone is very unpredictable and often brings cold temperatures, high winds and falling snow. Even cleared sections of roads can be narrow and covered with a layer of snow, ice and debris. Therefore, visitors should use extreme caution when driving as road clearing operations can be ongoing at any time throughout the park. In the case of extreme weather conditions, temporary road closures are also possible with little or no advance warning.
Updated Yellowstone National Park road information is available 24 hours a day by calling 307-344-2117. Information on current conditions in the park is also available online at
http://www.nps.gov/yell/conditions.htm
.