Great Destinations To View Fossils And Learn About Dinosaurs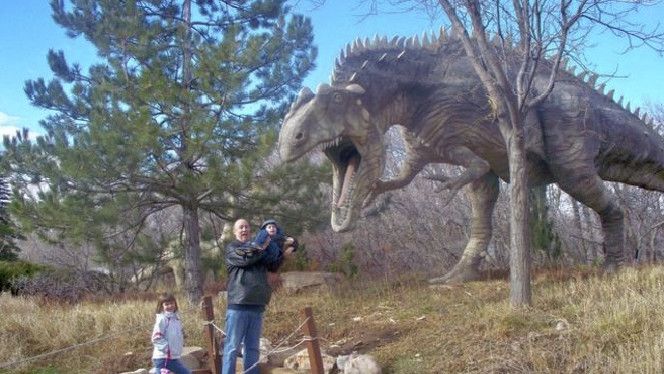 Photo courtesy KSL
If you are interested in seeing dinosaur fossils and replicas, and learning about the prehistoric beasts, Utah offers several great options. KSL has
this report
describing great
Utah dinosaur sites
. The report also includes a photo gallery with impressive images.
Here's the introduction:
Utah is one of the best places in the U.S. to find, see and learn about dinosaurs. The state is home to a number of good, family-friendly natural history museums filled with fossils from dinosaurs large and small. Many of the dinosaurs on display were found in the state of Utah.
In Utah's remote regions, serious dinosaur hunters can see paleontologists at work, find fossils in the wild, and possibly even discover a new species. Here are a few of Utah's best dinosaur destinations.
The report describes these sites:
Wasatch Front
3. Ogden Eccles Dinosaur Park
4. BYU Museum of Paleontology
Eastern Utah
Southern Utah