Travel Restrictions In Little Cottonwood Canyon Because Of Slides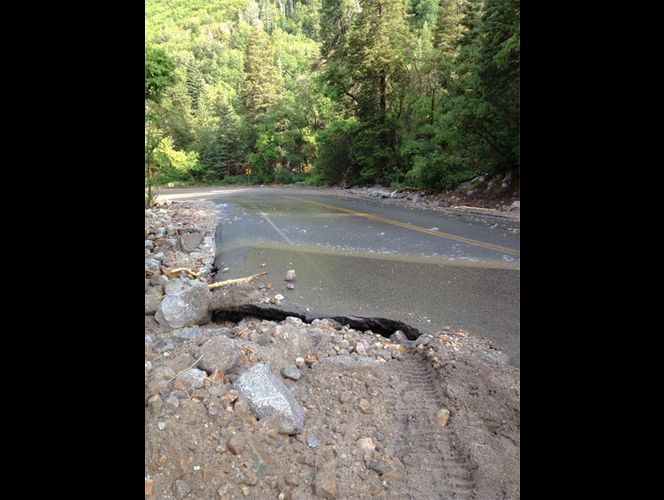 Little Cottonwood Canyon - Photo courtesy of KSL TV
Multiple rock and mudslides closed the road in Little Cottonwood Canyon this morning. Crews are working to clear it and expect it to be open to the public about 1 p.m. today. However, they expect travel delays because of damage to the side of the road and because there will be equipment working in the area for several days.
Little Cottonwood Canyon is home to
Alta
and
Snowbird
ski resorts and is a very popular area for summer recreation. Many hiking trails and campgrounds can be accessed from the road, and the two resorts offer a multitude of summer activities.
KSL TV has
this report
on the slides and road condition. Below are excerpts.
Emergency crews became aware of the slides around 2:30 a.m. They found 10 areas of debris from about 4 miles down from Snowbird to the bottom of the canyon, between mile post 5 and mile post 8. Just before 9 a.m., Carillo said crews had cleared about 70 percent of the affected areas and were working on three remaining spots.
UDOT speculates the slides may have been the result of a flash flood.
UTA bus route 990 was closed Friday morning due to the slides.
Rockslides also were reported in Big Cottonwood Canyon and Millcreek Canyon but they remained open Friday morning.