Happy New Year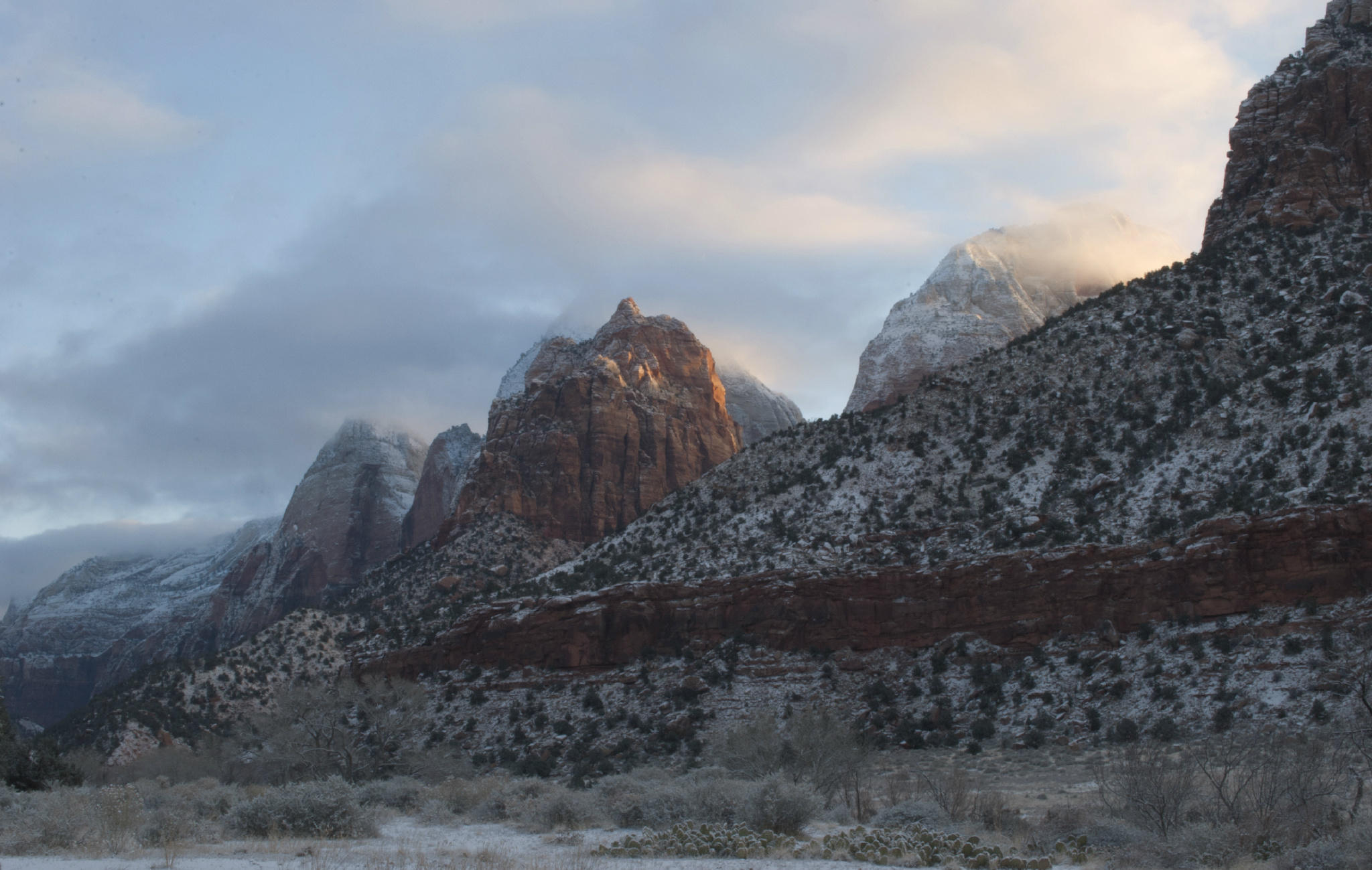 The new year will dawn cold, with deep snow on the ground in northern Utah. Many
Utah ski resorts
received close to 100 inches of snow during the past series of storms.
Ski conditions
are excellent as we move toward the peak of our winter season. This may very well go down as the best Utah ski season ever.
So, get up here and enjoy the white stuff.
During the next several days we will experience a unique winter phenomenon where our mountain resorts may be warmer during the day than adjacent valley locations. Valleys will be hazy and cold; the mountains will probably have sunshine and may warm up a bit.
Snow has fallen over most of Utah during the past few days. That includes
Zion Park
as you can see from the photo illustrating this post. The photo was provided by the Park Service. It shows Zion Canyon and was taken at sunrise this morning. Zion and our other national parks radiate an exotic beauty when dusted with snow.
But the snow won't last long in our low-elevation desert areas. In the
St. George
/
Zion Park
area daytime temperatures are excepted to push up to 50 F by this weekend. That will feel mighty nice compared to the 20s and 30s in northern Utah.
I love to hike in our red rock deserts on a mild winter days. I particularly enjoy the trails around
Zion Canyon
and
Snow Canyon
, but I also do many winter treks in the Moab/
Canyonlands
/
Arches
areas.
Come
ski
our
world-class resorts
and enjoy winter sunshine. Or, get away from the snow and ice and
hike
our amazing desert trails.
- Dave Webb