Killer Hikes In Grand Canyon and Capitol Reef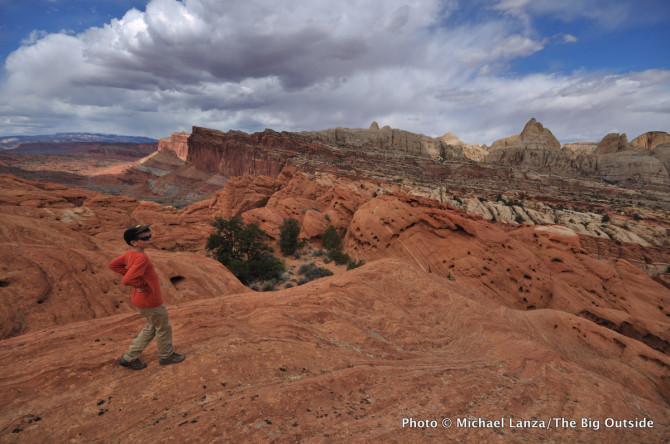 I've just discovered
this website
, which gives excellent information about great outdoor adventures - including many in the greater Utah area. The author responds to questions and gives very specific advice.
The question: So, we're considering doing the South Kaibab to Grandview Trail (via the Tonto Trail) or vice versa. Thoughts? It would be a long day trip. Curious which direction we should do it and what else must we know?
Part of the answer: That'll be an awesome hike. I would go South Kaibab to Grandview: Get on the South Kaibab really early, before the crowds, and watch sunrise as you're walking down. You'll cruise much of the Tonto walking east, though there are some slower sections. The hardest leg is going from Cottonwood Creek up to Horseshoe Mesa: It's pretty steep and the trail consists of mostly broken rocks, which is a good reason for going up it instead of down (in the other direction). Going up the Grandview has much better footing and, while steep, isn't as hard. Plus, if you went up the South Kaibab, the best views are usually behind you, but going up the Grandview zigzags enough that you have killer views going uphill.
Only in southern Utah, home to America's greatest concentration of national parks, could a place like Capitol Reef National Park remain relatively unknown. But that's good for those of us who like parks where you see few other people on the trails—if any—and where the scenery just keeps getting more unbelievable around every bend. Through many visits over the years, including the past two years in spring with my family, I've had the opportunity to explore much of its backcountry, from the wild contours of rippled sandstone towers to the tightest slot canyons. And our kids have loved our adventures here.
- Dave Webb